SLOVENIAN CHURCH ORDER OF 1564 BY PRIMOŽ TRUBAR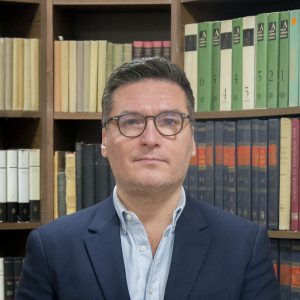 Author: Damir Sütő, PhD
Language: English
Scientific area: Law
Objective: The objective of this research is the analysis of ways in which a local legal framework of protestant canon law was developed within a young Slovenian reformation movement with respect to its German role models which were much bigger in volume and territory, by the analysis of Primož Trubar's Church Order of 1564.
Abstract: Primož Trubar (1508-1586) often described as the father of Slovenian literature, beyond his immense contribution to the development of the Slovenian language, at the very end of his ministry as a protestant pastor in Ljubljana, resorting to great personal efforts, in 1564 managed to publish the very first Slovenian protestant Church Order (Cerkovna ordninga). Apart from being the earliest collection of protestant canon law within the region inhabited by South Slavs, even more: the first ever being enacted on one of South Slavic languages, Trubar's Rulebook represents a clear effort to use multiple sources of inspiration in order to establish somewhat of a local canon law: a normative framework that would in the best possible way respond to the differences between the then Slovenian society and that of German protestant lands. Unfortunately, historical circumstances didn't act in favour of this great enterprise. Shortly after the printed copies of the Church Order reached Slovenian provinces, they were confiscated, and Trubar himself was exiled from the region.
The subject of this research is the analysis of the first Slovenian Church Order's provisions with respect to the significance which canon law had in European societies of the time. Namely, since the medieval period, various portions of private law in Europe were settled within the body of canon law (affairs like marriage, family relations, inheritance, and to an extent obligations). Luther's reformation, with its withdrawal from the Roman Catholic Church, or more precisely, its legal structure, brought into everyday affairs of its believers a vast number of legally unregulated matters, thus creating regulatory gaps which a still unexperienced church organization did not always know how to settle in a somewhat comprehensive and unequivocal manner.
Trubar with his Rulebook undoubtedly wishes to strengthen the church organization in which he had performed the duties of its first superintendent. However, consciously or not, the Rulebook is simultaneously designed as a way of dealing with emerging legal uncertainty. Additionally, an important feature of the Rulebook is the fact that it was written in a native language. In this respect, Cerkovna ordninga is regarded as the first law ever enacted in Slovenian language.
Key words: canon law, Protestantism, Primož Trubar, legal framework enactment, legal transplants
Estimated deadline: June 2025